VEHICLE CLASSIFIEDS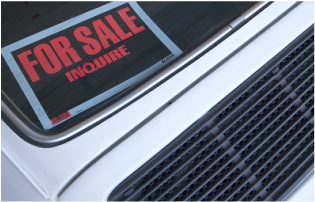 WhaleTail Canada has a constantly changing variety of Porsche® vehicles for sale. Check our listings below to see what's available right now. Are you looking to buy or sell a pre-owned Porsche® or want a restoration project? The WhaleTail Classifieds is a free service for Porsche® enthusiasts.
SELLERS
- To place an ad in this classified section please submit a clear and concise description of the vehicle (max. 100 words) and good quality, in-focus photographs (max. 8 - resolution 72 dpi) to
randymeyers@xplornet.ca
or via the contact page.
Images and copy will remain on the site for a maximum of one month unless pre-arranged. WhaleTail Canada will not be held responsible for false or misleading information or the accuracy of postings. It is your responsibility to deal directly with the seller. Please email us as soon as your vehicle has been sold.
BUYERS
- Click on any photo or text link to connect with the seller.
IMPORTANT: PLEASE DO NOT EMAIL CREDIT CARD INFORMATION
---
---
---

---

1971 Porsche 911 Targa


Next up for assembly.

3 owner Carolina car. Light ivory with black interior
Rebuilt 2.2 with Zenith carbs

For more information mail to:

randymeyers@xplornet.ca

---

---

2013 Range Rover


Range Rover Sport Supercharged

• Silver with grey leather interior

• 18000 kms

Asking $65,000.

For more information mail to:

roadrunner.rj@gmail.com

---

1964 Porsche 356C


Currently being restored

Zermatt Silver. All leather interior - Blood Red

. Date code wheels

Bare metal restoration

and rebuilt motor

For more information mail to: randymeyers@xplornet.ca

---

1974 Porsche 911 Targa


---

2002 Porsche C2 Cab


---

Triple black

New engine short block needs to be assembled

240KM prior to engine change

Brand new brakes and steering

Extra set of snow(4) and summer(4) tires

Asking $17,000.

For more information mail to:

production@pressgroup.caMarc 647 887 9456

---

---

---

---
---

---