VEHICLE CLASSIFIEDS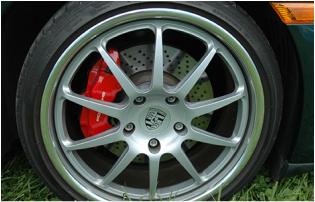 Find the right part for your repair or restoration. WhaleTail Canada stocks a vast inventory of new, NOS or used parts for 356 to 997. Our inventory is too large to list online, please


contact us
for what you need. Do you have parts to sell? The Parts Market is a free service to help you clear space in your garage.
SELLERS
- To place an ad in this classified section please submit a clear and concise description of the parts (max. 25 words) and good quality, in-focus photographs (max. 8 - resolution 72 dpi) to







randymeyers@xplornet.ca
or on the contact page.
Images and copy will remain on the site for a maximum of one month unless pre-arranged. WhaleTail Canada will not be held responsible for false or misleading information or the accuracy of postings. It is your responsibility to deal directly with the seller. Please email us as soon as your parts have been sold.
BUYERS
- Click on any photo or text link to connect with the seller.
IMPORTANT: PLEASE DO NOT EMAIL CREDIT CARD INFORMATION
---
---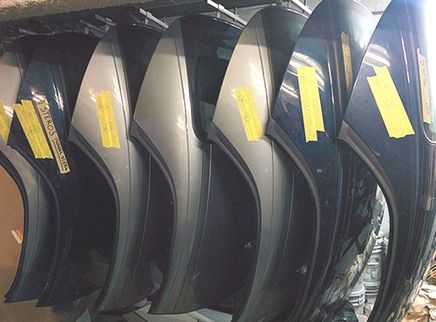 Porsche Convertible Hard Tops - 996 and 997 Models
Different colours available. Ready to install. Can be sold individually
or by the lot. Must be picked up -no delivery or warranty available.
Please make an offer. These must be sold.

Contact Christian Blondin at Porsche Lauzon, Laval.
1-888-688-1144.

---
---
Body Parts
935 wing by AIR (#935-3557S). Used one year, painted yellow.
Excellent condition. Adjustable, works well. Bolts to standard hinges.,
$1,000 OBO.Engine Parts
6 used 3.0 Turbo connecting rods, RaceWare bolts, side beams polished & shot peened, magna-fluxed, re-sized, balanced, excellent condition, replaced with Carrillo rods due to engine power increase, can be used on 2.0, 2.2, 2.4, 2.7, & 3.0 engines -
$400 set
6 used 3.0 Turbo connecting rods, stock bolts, not re-sized, good condition, can be used on 2.0 2.2, 2.4, 2.7, & 3.0 engines -
$200 set
Dr. Steve Hummel (519) 572-7654
stevejhummel@gmail.com
---
---
---

---